July 4th is right around the corner, and it's one of the most anticipated holidays of the summer. A holiday where you celebrate our country, Old Glory and delicious food is one worth celebrating. Even if you aren't an extreme patriot, you should take any excuse you can to indulge in all-day BBQ favorites like melt-off-the-bone ribs, grilled corn on the cob, crisp summer salads, and refreshing (and possibly spiked…) lemonade and iced tea. We've yet to meet anyone that doesn't like 4th of July food!
But if you've drawn the short straw and have been asked to work this Monday, don't be too bummed out yet. For one thing (unless you're working a night shift), you can still catch the fireworks in the evening. Aside from missing out on the food, there's actually a few perks to spending July 4th in the office (seriously!).
Extra Cash $$$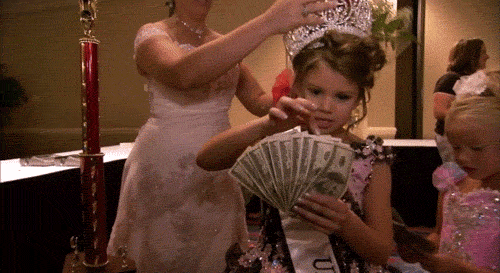 Generally speaking, most companies provide extra pay if you work on a holiday even though the law doesn't require it. Holiday pay will differ from company to company, but look up your employer's holiday policy and who knows, it might surprise you! And the fact is, getting that holiday premium pay on top of your regular salary for a few extra hours of work isn't bad at all 🙂 Just think about what you could do with that extra cash – new clothes, good food, or adding a bit of weight to your wallet. Dolla, dolla bills, y'all!
Nice Weather…Inside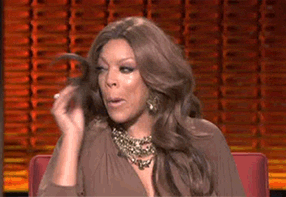 Let's be honest, it can be blisteringly hot outside during the summer months. If you live in hot cities like Phoenix or Las Vegas, July temperatures average well above 100° F during the day and stay above 80° F at night. And even if you live in cooler cities, you'll still feel that heat. While everyone else is melting outside, you get to relax in a nice, well air-conditioned office. Plus, no chance of getting an angry sunburn from indoors, right?
Extra Vacation Days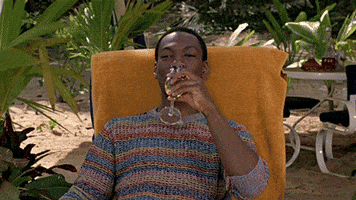 So what happens if your job doesn't offer holiday pay? Or even if they do, some companies offer extra vacation days, especially if most workers prefer to take the holiday off (which is normal). If you're not a big fan of July 4th celebrations, this is probably perfect for you! Work one day and bank up extra days to not work. And if you add those extra days to another holiday, making New Year's a 4-day weekend? Sounds like a good deal to me!
No Rush Hour Traffic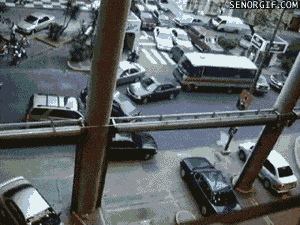 Getting into the work should be a breeze on the 4th. Most people will be hanging out in the suburbs grilling, and doing anything to avoid the standard rush hour traffic they have to deal with on a daily basis. You know the worst part about rush hour traffic? It's not having to sit in your car on the highway, moving a few feet every 5 minutes. It's not having to wait for the same traffic light 3 times until you get past it. (Or is it?) It's having to wake up extra early in the mornings to account for all the traffic, and still getting home hours after you leave work when it should only take at most half an hour. At least on July 4th, families are busy celebrating, so you have free reign of the roads. No jams on the highways, so you can actually go the speed limit for once.
Freedom in the Office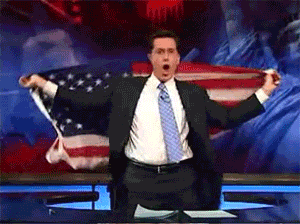 Since no one else is working, that means you have the run of the office. You can wear ripped jeans, a red, white, and blue jumpsuit, or bring an American flag to wear as your cape. You can even rock one of those Uncle Sam hats, you know, to show your patriotic spirit to the co-workers that aren't there. Plus, having an empty office means that you'll get so much work done with zero distractions. On the other hand, having no one there looking over your shoulder might also result in no work being done. I mean, no one's going to know that you're getting paid to watch the season finale of Game of Thrones.
So working on July 4th might not be too terrible, right? We know, you're missing out on a day of celebration with friends and family, but why not ask them to reschedule? We're sure that they could do a late evening dinner, or even celebrate a day early just for you. And technically, the founding fathers thought we'd be celebrating independence on July 2, so you'd be historically accurate! Happy Fourth!