We take our smartphones and tablets almost everywhere we go. They've made it easy to get things done on-the-go, socialize and kill time. But the easier it is to do so, the more help we need focusing and staying on top of everything. No matter how short your attention span is, these apps will help you make the most of your time!
Personally, I'd be a lot less productive without this app. It's a free, digital note-taking platform where you can store any information you want. Evernote is the perfect home for all of your work notes, random thoughts, photos, and more!
And the best part about it? You have access to the same digital notebooks regardless of where you created it — your phone, desktop, laptop, or even your tablet. It's convenient, useful, easily accessible — everything you could possibly want and more. Can you tell I'm a fan? There's a $5 monthly fee for a premium membership, so if you've got a tight budget, you might want to consider other options or just sticking with the free version. But if you're anything like me and are always on-the-go with lots of random thoughts and ideas, it will be the best $5 you've ever spent.
Remember your password for Facebook? Gmail? Amazon Prime? Is this the site that needs a capital letter or punctuation mark? Or maybe a number? Chances are, a good number of your passwords are different.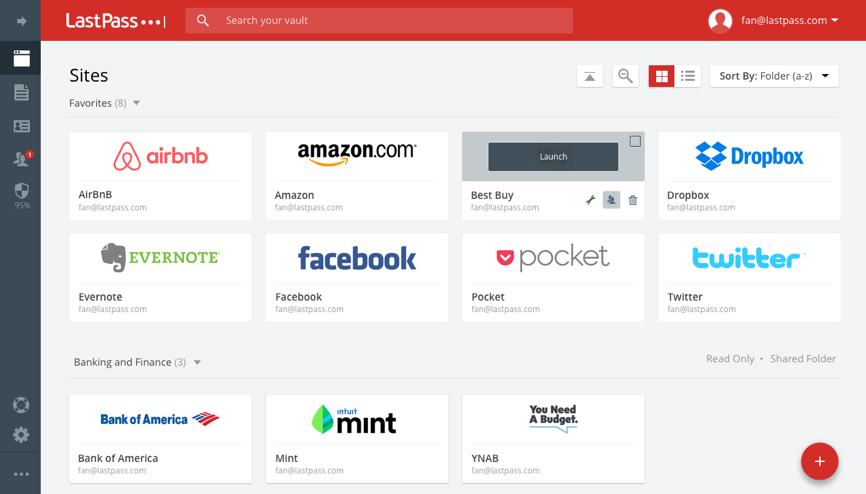 If not, you should probably change some of them so you don't get hacked. Check out John Oliver's advice on passwords here 🙂 LastPass is perfect for someone with lots of logins and passwords — a password generator, storage vault, and browser all in one. It creates strong, secure passwords, stores them, and then automatically fills in forms and logins when you're browsing various sites. Plus, it's super flexible across devices, supporting iOS, Android, Windows, and even BlackBerry devices. Passwords can even be transferred between these devices, and use your fingerprint or security code for protection.
Here at Aspire, we use Slack like a religion. Slack is a cross-platform group-based messaging app that does wonders for workplace communication. It's great because you can set up both group and private channels, making it a welcome replacement for emails. S
ome of us were skeptical at first, but the ability to split up conversations by topic combined with Slack's awesome search functionality makes it easy to keep track of different communications with different people. It also makes it easy to search for documents and files that you've shared with each other. Sound like something else you use all the time? (*cough* email *cough*)
However, it does seem like Slack has run into some challenges scaling into larger organizations. But it's probably just growing pains. We're hopeful 🙂 Most importantly, Slack has one of the greatest features of all time: Giphy. Just type /giphy and a word or phrase, and Slack will generate a random giphy associated with that word or phrase. Some are definitely better than others, but when you get a great giphy, it feels that much more rewarding.  /giphy amazing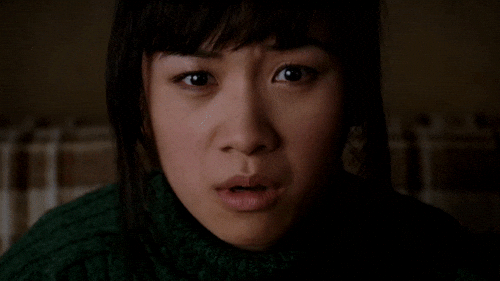 This is definitely one of my favorites. Forest is one of the most creative apps I've ever seen. It's meant to stop you from going on Facebook, Snapchat, and basically anything unproductive. When you open the app, you plant a tree and let it grow. The longer you keep the app open, the more seedlings will be planted. The goal is to grow an entire forest, but by closing or changing the app, the trees will die. #savevirtualearth You can set goals for certain periods of no-phone usage time in which an entire forest can mature. Forest will track how much time you spend doing other tasks as well, just so you know how much time you actually spend being unproductive. And don't worry if you need your phone for actual tasks — the app lets you whitelist apps you want to be able to access.
IFTTT is a task automation tool that creates certain "recipes"
to help users streamline their lives. You can use IFTTT to
set your
phone to mute once you get to the office or receive weather reports at a certain hour. Tagged in a photo on Facebook? IFTTT will send it to your Dropbox. Use twitter? IFTTT can schedule blog posts or Facebook posts whenever you tweet. The possibilities are endless when it comes to what kinds of recipes you can create, but be careful not to get too lost in the process!
And in case you were wondering, you can use all of these apps for free. That's right — free. There's nothing stopping you from downloading all of these apps tonight, but take this all with a grain of salt. There's no guarantee that you'll become productive overnight, but you won't know until you try.